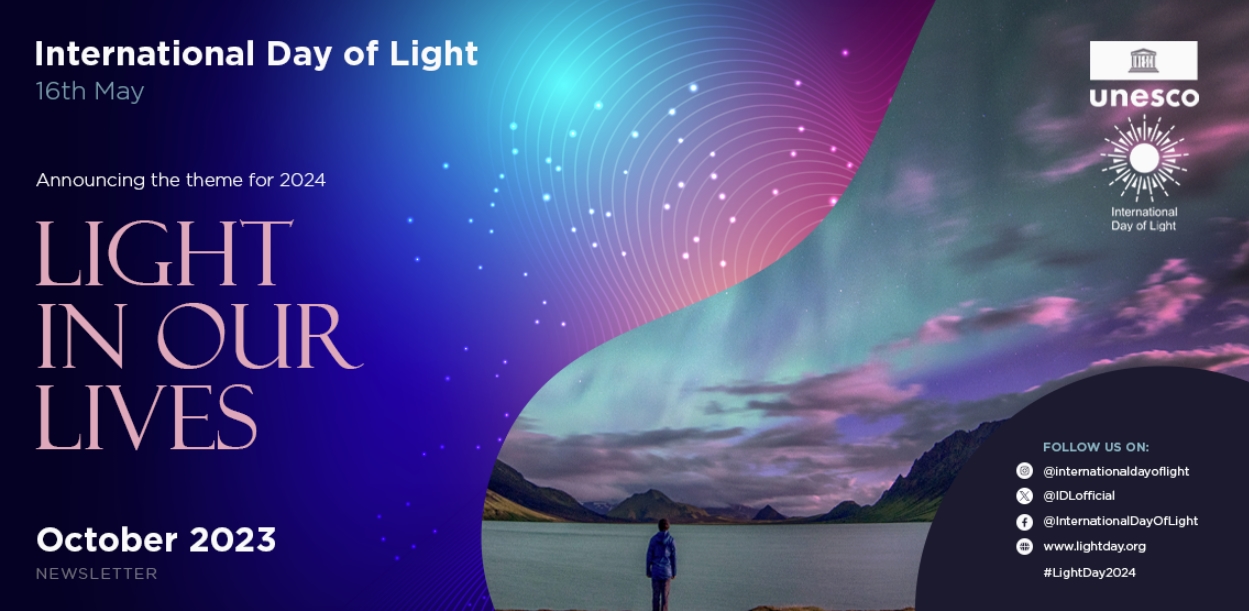 The objectives of the International Day of Light are very broad, raising awareness of the applications of light science and technology in society and in sustainable development, and promoting science education through the highly accessible subject of light. Every year, we see a wide range of actions take place that span all of these areas, from high-level panels, to activities in schools, to large light festivals. From time to time, a particular focus for the International Day of Light is selected through a specific theme, and this year we will be encouraging activities structured around the particular theme of Light in Our Lives.
There are many potential areas of awareness-raising and activities associated with this theme, such as: the beautiful effects of light and colour in nature; the ways in which new technologies in lighting enhance our daily lives; the ways in which natural daylight enhances design and architecture; how the science of light brings life-changing advances in healthcare; the ways in which light pollution impacts our appreciation of the night sky; how our lives are enriched by telescope images of the universe; the ways in which metaphors of light are used in art and culture. And there are many more!
I will be helping to promote events worldwide around this theme as part of my work on the International Day of Light Steering Committee, and I will also be organising an event at FEMTO-ST and the University of Franche-Comte in 2024. Stay tuned!