Webservices Platform for Tourism (WICHAI)
RTGS
REF : http://www.arts.chula.ac.th/~ling/tts/principles_eng.pdf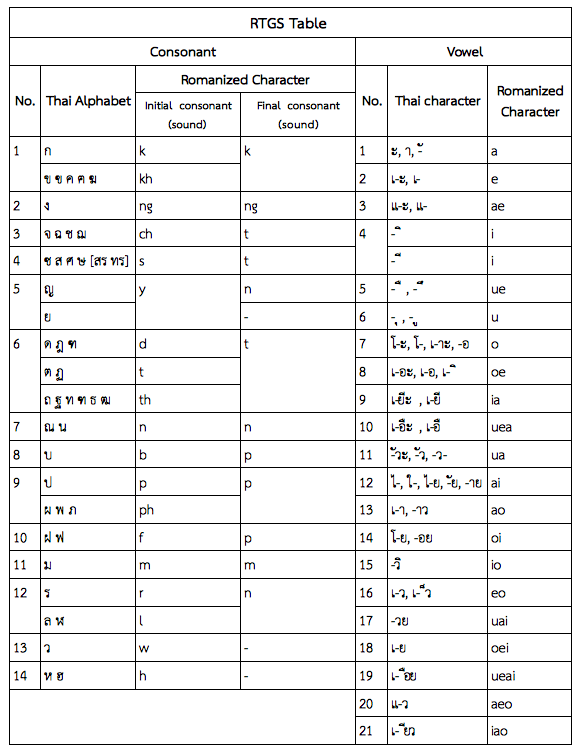 Similar Table
This table reuses the results of a research paper written in Thai [1] and extended to create the new similar table.
Similar table apply to it phonetics mapping of consonants and vowels between Thai and English.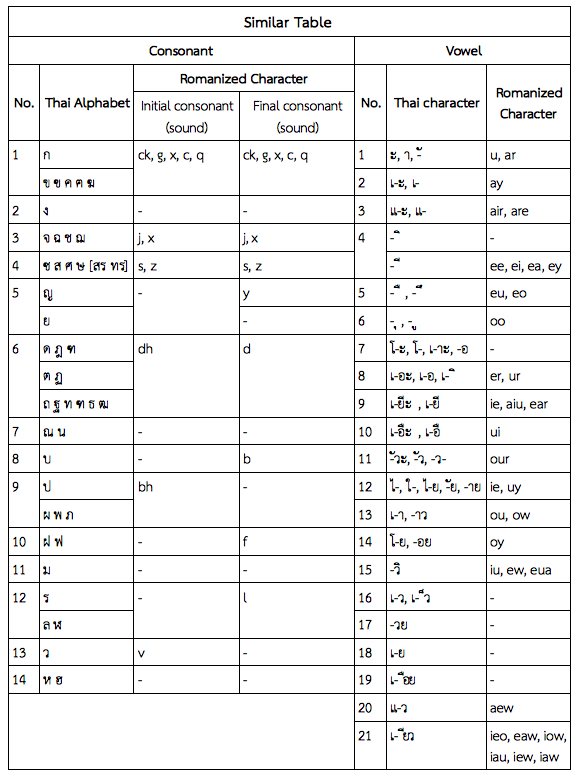 Reference
[1] Somchai Prasitjutrakul, Tasanawan Soonklang and Boonserm Kijsirikul. 2000. Thai-english transliterated word encoding cross-language retrieval using neural networks. In National Comp. Sc. and Engineering Conf.